Take a course from Andrew F. Hayes on the use of PROCESS. Currently scheduled workshops that are open to the public can be found below
---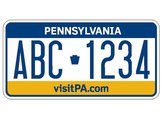 Moderated Mediation Analysis.
This 2-day course is being offered through
Statistical Horizons
in Philadelphia, 27-28 October 2017 and will be taught using PROCESS v3. Students in this course will receive a copy of version 3 before it is publicly released. Details and enrollment information are available
here
.
---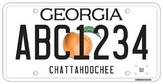 Understanding PROCESS v3: New Features, Building, and Editing Models. This brief two-hour workshop will take place in Atlanta on 3 March 2018 at the convention of the Society for Personality and Social Psychology. It free but open only to conference attendees and requires registration with the conference. A promotional book signing will occur prior to the workshop at the Guilford Press booth.

---
If you would like to schedule a private workshop at your institution or if you have a question about one of the public workshops described above, send an email workshop@processmacro.org